I recently accidentally uploaded an image to flickr that I didn't want to be on my photostream, and after searching for "how to delete an image on flickr" I found an old instruction (prior to the update), and it didn't work
*I could be wrong, but the original help article can be found here, and didn't make much sense to me.
So after a bit of tinkering around the site, I found a way to delete photos in flickr that worked best for me. Since flickr is currently updating their site and working on a beta, there are two ways to do this, depending on which version you're using.
So I'll show you first how to do it on the old version, and then second how to do it in the beta version.
First of all, make sure you're logged in your account, then go to your photostream so you have the right to make changes on your flickr account.
How to Delete Photos in Flickr – Current Version as of January 2014
Step 1 – Click on one of your images so that the image is all that's being displayed. It should look something like this: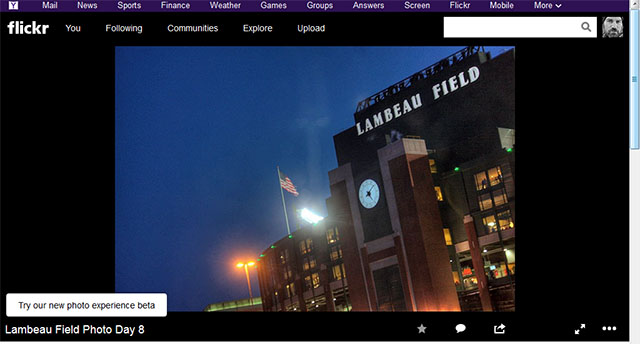 Step 2 – Towards the top left of your screen you should see an option that simply says "You." Hover over the word, and a drop-down menu will appear. On the drop-down menu scroll down to "organize" and click on it.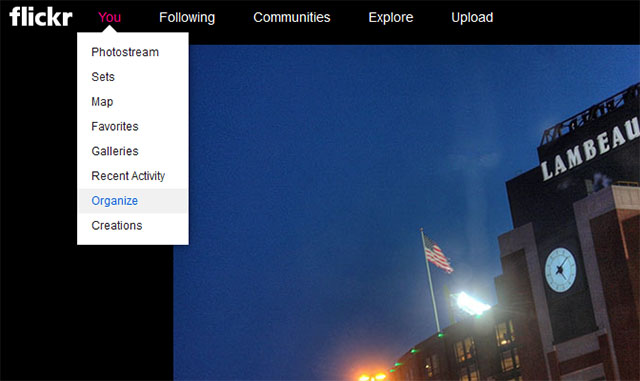 Step 3 – You'll now be on the organize screen. You'll be able to drag any images you want to delete up to the area where it says "drag photos here." Scroll through your images to find the photo you'd like to delete.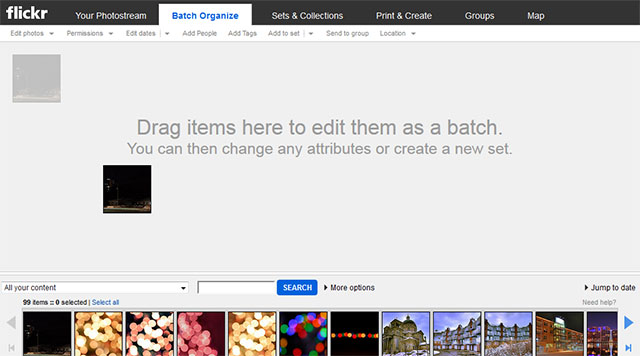 Step 4 – Once you've selected and dragged the images you want to delete, towards the top left of the screen, click on the "edit photos" option, then a drop-down menu will appear. In the drop-down menu you'll see an option for "delete photos." Click the option to delete your photos. After you click the "delete photos" button you'll be prompted to confirm that you actually want to delete them. Simply confirm that you do, and your photo(s) will be deleted.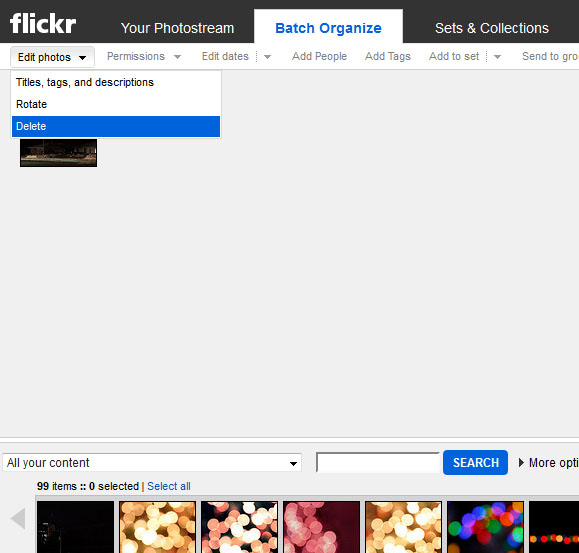 How to Delete Photos in Flickr – Beta Version as of January 2014
Deleting images in the Beta version is much easier than in the old version, and can be done much quicker, and more directly.
Step 1 – Click on any image in your photostream so that it is showcased on your screen.
Step 2– On the right side of the page you'll notice a small button with three circles. When you hover over it you'll see it's called "more actions." If you click on it, you'll get a drop-down menu of options (see image below). On the very bottom of the list is an option to "delete photo." Click on it, and you'll be prompted to confirm the delete, just click okay, and your photo will be deleted.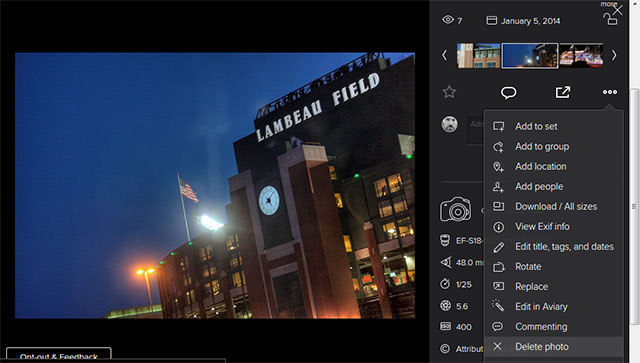 So there you have it. If you have any other ideas or thoughts on how to delete a photo in flickr, feel free to share in the comments below. The process isn't exactly intuitive, and flickr clearly doesn't want you to delete any photos on their site based on how hard it was to find the delete button.