One of the cameras I shoot with often is the Canon Rebel Xti. When adjusting the camera settings it is quite obvious how to change ISO and shutter speed, but changing the f-stop / aperature isn't quite as obvious or intuitive.
You'll need to be in Manual, P, or AV modes in order to adjust your apeature manually (you can change the mode on the top dial of the camera). Once you have it in the correct mode you'll simply need to press down on the AV button (which is next to the top right of the display screen and circled in the image below), and then adjust the f stop via the slider next to the release button on the top of your camera (also circled in red in the image below).
Doing this will allow to adjust your aperture to whatever you feel is appropriate for your shot.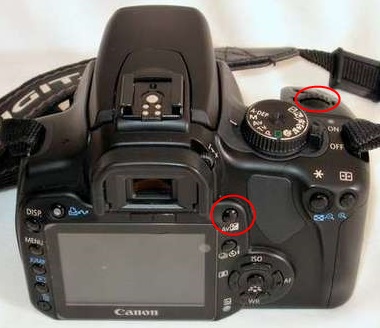 If you have any other questions about the Canon Rebel Xti, or any tips on using the camera, feel free to ask / share in the comments below