A few nights after driving by the Dousman House Christmas light display, I heard about another great display of lights at a Green Bay Christmas lights house on Lenwood drive, which isn't actually too far away from the Dousman house. Only about a mile or two northwest you'll find it pretty easily (it's hard to miss when it's dark out)! The house doesn't have near the number of lawn ornaments, but it is still a pretty impressive display, and is very pretty.
Here are a few quick photos I took. Several cars stopped while I was taking a few shots, so it seemed quite a few people already know about this Christmas lite gem.
This Green Bay Christmas light display is located right next to the Wery Greenhouse on Lenwood. I believe the house address is 1756 Lenwood, Howard, WI.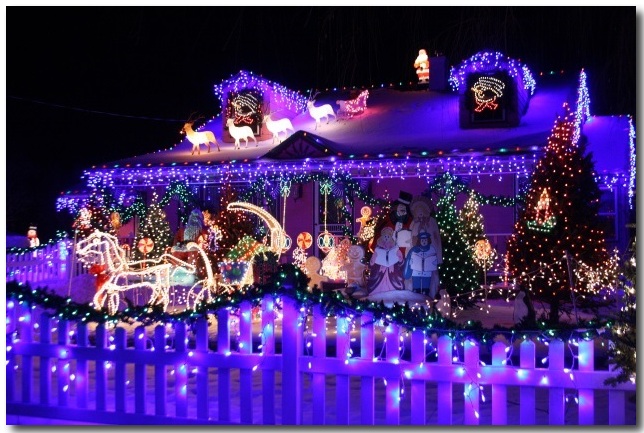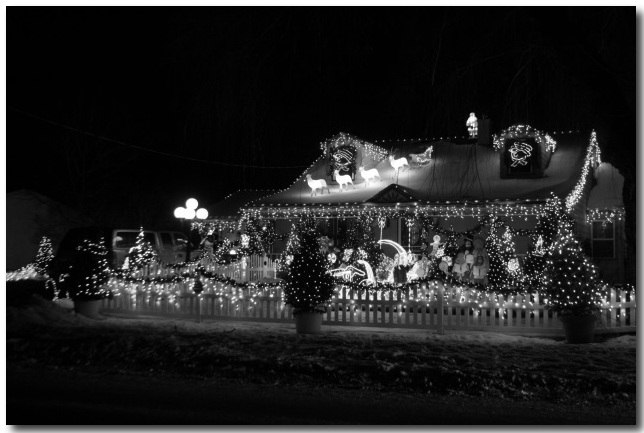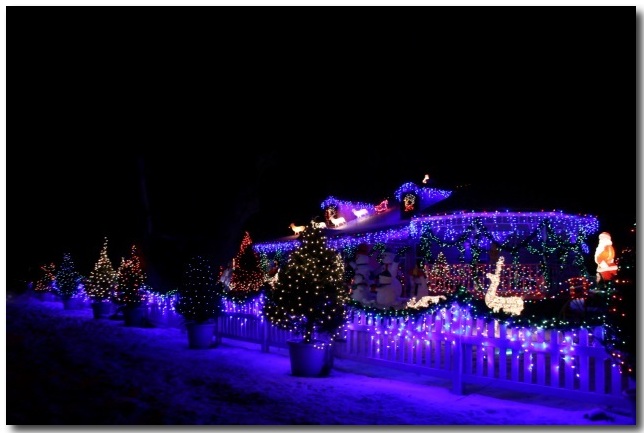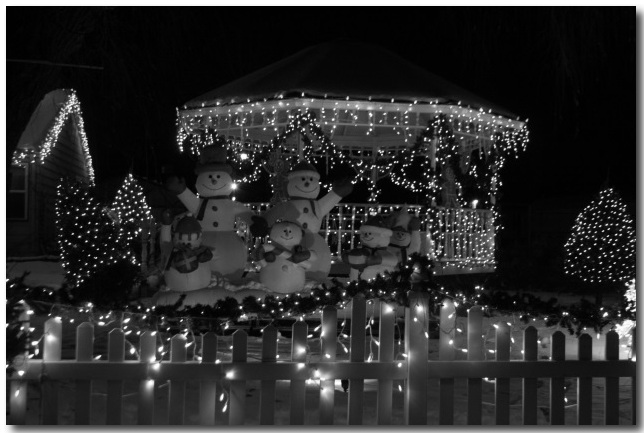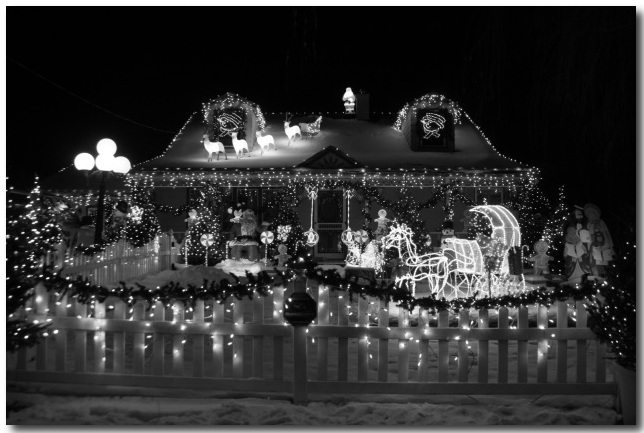 Do you know of any other house Christmas light displays in Green Bay? Share below!