I recently asked the question Should I blur license plate photos? And since what I found made me decide it would be for the best to blur license plates, I thought I'd show you quickly how you can blur license plates in Photoshop. In this example I'm using Photoshop CS6
Simply open up the image you'd like to blur in Photoshop and let's begin.
Step 1 – Select the Rectangle Marquee Tool on the left panel as shown in the image below.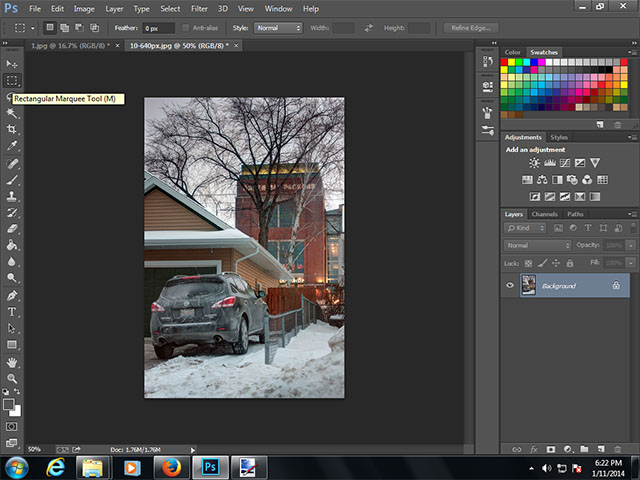 Step 2 – Select the area where the license plate is by clicking and holding down the left mouse button and dragging a rectangle over the desired area. I started at the top left corner and dragged the mouse to the bottom right corner then let go of the mouse.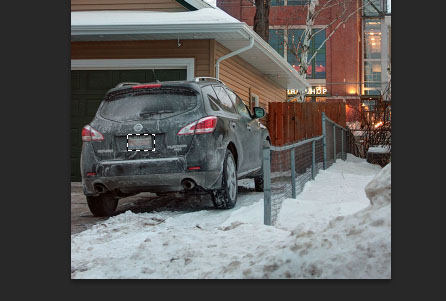 Step 3 – On the top menu of Photoshop go to Filter, then select Blur, and Finally click on Motion Blur.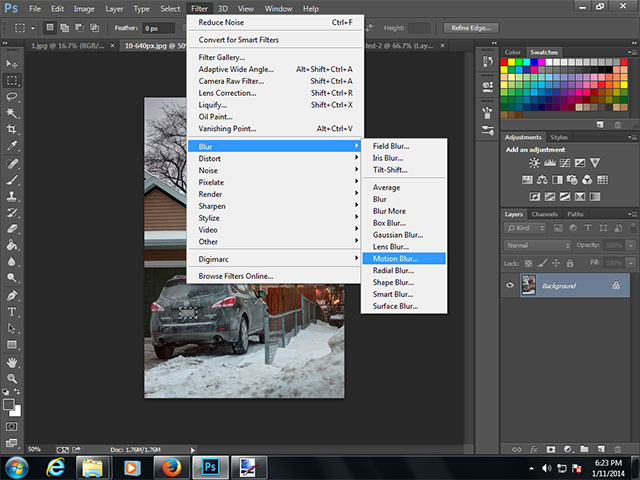 Step 4 – A pop up display will appear and give you options for the motion blur. The standard settings of "Distance 10 Pixels" worked for me, but if you need additional blur simply increase the number of pixels desired in your blur.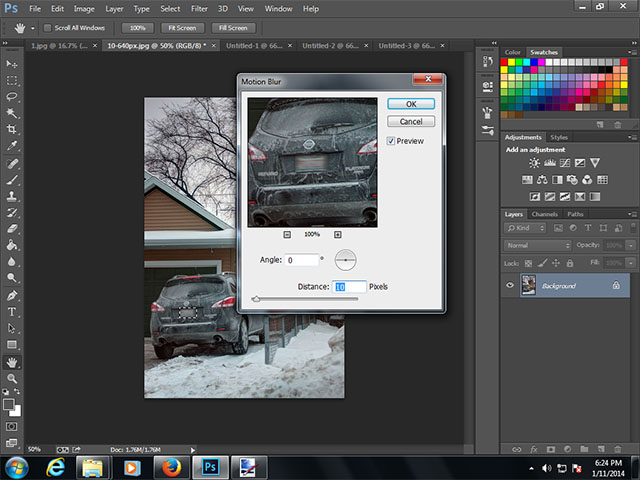 So there you have it. The license plate is now blurred in a way that people are unable to tell the numbers and letters. You can use any of the other blur effects, but my personal favorite is the motion blur.
You can see the final image, with the blur included as part of my Lambeau Field photo project here.
Feel free to share any other ways you like to blur out the license plate of a car using Photoshop in the comments below.